Bathroom Remodeling
Services
Let us design and install a new bathroom
in your home today!
3 Steps To a Brand New Bathroom
1. Get in Touch
We'll discuss your goals and budget, and schedule a time to meet.
2. Free Consultation
Get a free in-person visit and receive an estimate.
3. Remodel & Install
We'll create a new, beautiful bathroom for you. Just as you envisioned!
Design scope: Your Experts In Bathroom Renovations
Welcome to Design Scope, Bloomfield, one of Connecticut's leading providers of bathroom renovation services.
With years of experience and a dedication to excellence, we're committed to transforming your bathroom into a sanctuary of relaxation and rejuvenation.
Our Bathroom Remodeling Process
Our comprehensive bathroom renovation services covers everything from design planning to installation.
We believe the heart of your home deserves a personalized touch. That's why our services include:
Design Consultation: We start with an in-depth consultation to understand your style preferences, functional needs, and budget.
Layout Planning: We'll help you plan the perfect layout for your bathroom to maximize space and functionality.
Material Selection: We assist in choosing high-quality materials that match your aesthetic and stand the test of time.
Installation: Our team of professionals ensures a seamless installation process, handling everything from cabinetry and countertops to appliances and fixtures.
We'll Make It Happen For You
Design Scope is proud to have transformed numerous bathrooms in the Bloomfield area. Our successful projects reflect our commitment to quality and attention to detail. But don't just take our word for it – check out our portfolio and read testimonials from our satisfied clients.
Ready to Remodel Your Bathroom?
Get in touch and let's discuss your project. We serve Hartford County, CT and surrounding areas.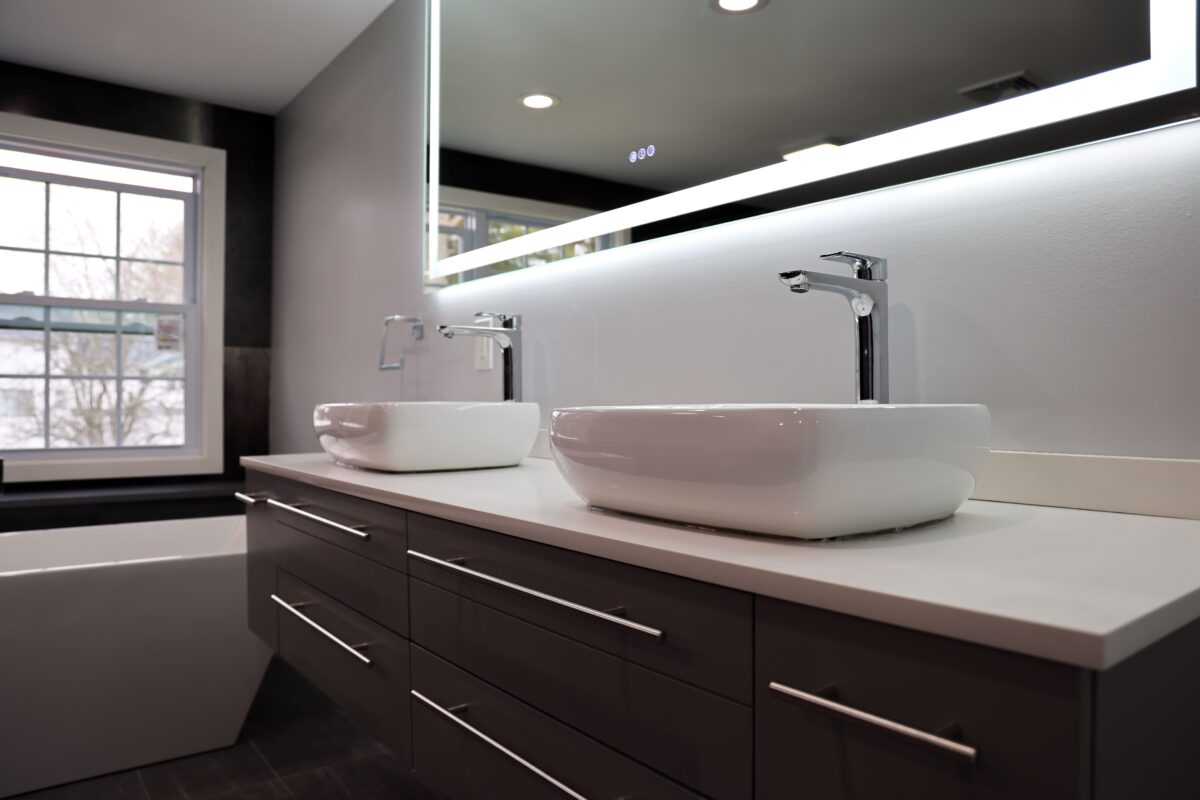 What Sets Us Apart
What sets us apart from our competitors is our personalized approach.
At Design Scope, we understand every bathroom is unique. That's why we tailor our services to meet your specific needs.
Our team is dedicated to delivering a bathroom that not only meets your functional needs but also reflects your personal style.
What You Can Expect:
Conceptualization: We begin by discussing your ideas and needs for your dream bathroom.
Design Development: Next, we create a detailed plan, including 3D renderings of your new bathroom.
Permit Acquisition: We handle all necessary permits and permissions to ensure a smooth renovation process.
Construction: Our team gets to work, adhering to the highest standards of quality and craftsmanship.
Final Review: We walk you through your new bathroom, ensuring every detail meets your satisfaction.
Additional Bathroom Services
To further customize your space, we offer additional services such as:
Shower and Tub Installation: Elevate your bathroom with our range of luxurious showers and tubs.
Lighting Solutions: Illuminate your space with our expertly designed lighting solutions.
Custom Finishes: From faucets to fixtures, we provide high-quality finishes that add a touch of elegance to your bathroom.
We source from reputable brands and outlets, demonstrating our commitment to quality and style.
We also adhere strictly to local regulations and handle all necessary permits and permissions. This ensures your renovation project complies with all legal requirements, giving you peace of mind.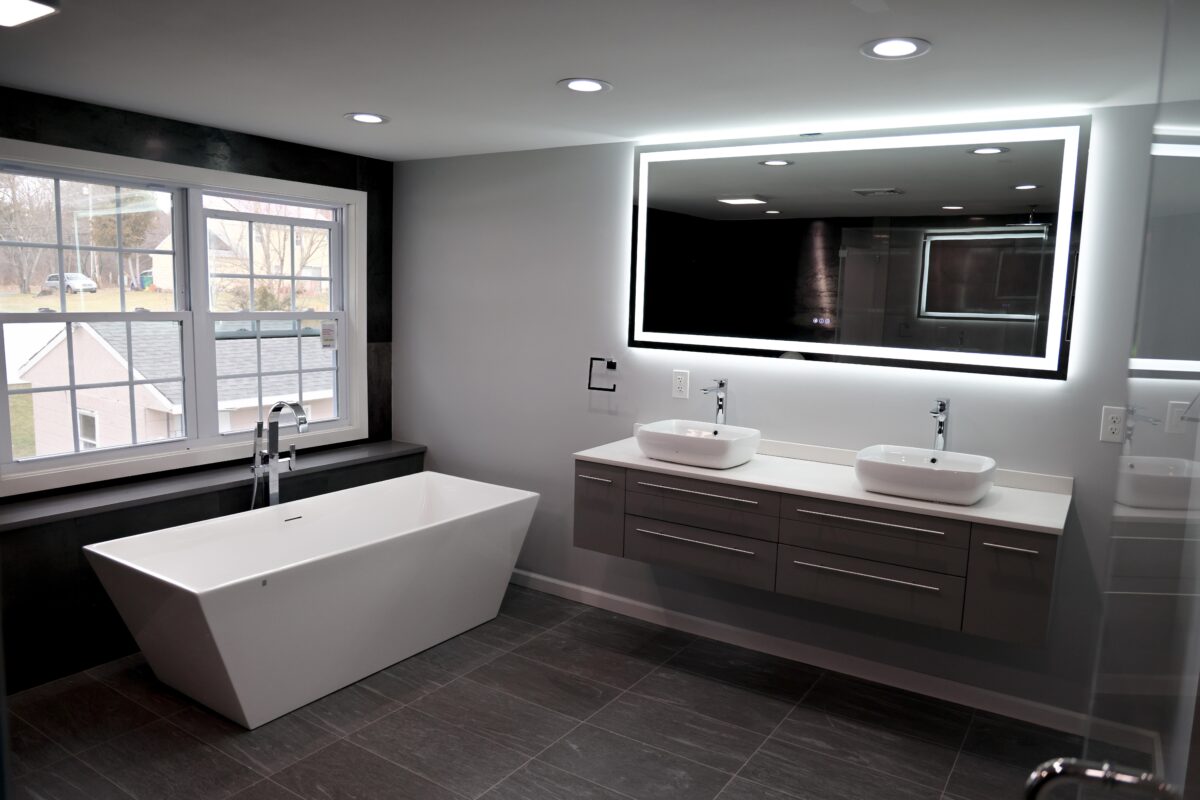 "Excellent Work on multiple projects at my home. Strong attention to detail on a bathroom remodel and multiple upstairs bedrooms."
Michael Rosen
Get in Touch To Remodel Your Bathroom Today!
Ready to transform your bathroom?
Contact us at 860-907-7097 or send us an email at contact@designscopellc.com
We hold a valid license in the state of Connecticut, and you can count on us to provide you quality bathroom renovation services.
Schedule a free consultation today and let Design Scope make your new bathroom into reality.