Home remodeling projects can be exciting, but they can also feel overwhelming.
With so many details to consider and decisions to make, it's easy for homeowners to make mistakes that cost them time and money.
So, if you're planning a home remodel, especially here in Connecticut and Western Massachussets, here are some common home remodeling mistakes you should try to avoid.
Not Doing Enough Research Before You Begin
Before you start a project, it's important you do your research.
Get familiar with building codes
Understand the costs associated with you project
Learn what materials work best for your climate and terrain
And if you aren't sure where to begin your research, consult a professional home improvement expert. A local expert can provide valuable insights into local trends and the most popular materials on the market today.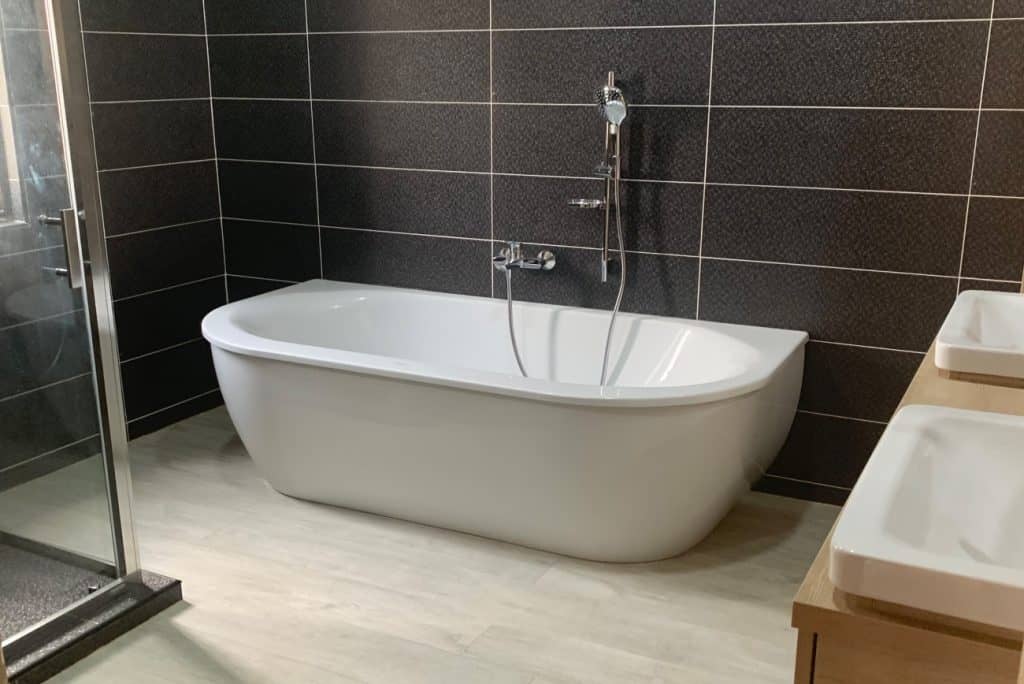 Not Taking Advantage of Local Resources
Connecticut offers many resources for homeowners looking to remodel or repair their homes.
For instance, Connecticut has several government-funded programs that offer grants and low-interest loans for home improvement projects.
It also boasts an extremely active community of contractors and subcontractors who are experienced in dealing with the unique challenges of remodeling in this region of the country.
By taking advantage of these resources, you can save time and money on your project while making sure it meets all local regulations and requirements.
Failing to Budget Accordingly
Budgeting is important when planning any type of home renovation project.
When creating your budget, remember unexpected costs can and do happen.
Also, remember even small projects like painting or replacing windows require adequate funding when they're going to be done.
Budgeting and keeping possible unforeseen expenses in mind before starting a project will help ensure everything runs smoothly from start to finish without breaking the bank.
Ignoring Building Codes and Regulations
Building codes and regulations exist for a reason—to keep people safe and ensure that homes meet certain safety standards.
Ignoring these rules can be dangerous, not only for yourself but also for your neighbors, so it's important that you familiarize yourself with your local building codes and regulations before starting any home remodeling project.
Failing to comply with these codes could result in hefty fines or even legal action.
Hiring Unqualified Contractors
It can be tempting to try and save money by hiring an unqualified contractor, but this can lead to disaster down the road if something goes wrong with the project.
Working with unlicensed contractors is risky at best; at worst, it can leave you with shoddy workmanship, or worse if something were to go wrong during construction.
Make sure any contractor that you hire is licensed, insured, and experienced in completing projects similar to yours.
Forgetting About Permits
Before starting any major renovations or demolition, make sure all required permits have been acquired from local authorities to ensure compliance with zoning laws and other regulations in Connecticut.
Not only could failure to obtain permits result in fines or other penalties if caught by local inspectors, but they could also leave you liable if any accidents occur while working on your property without proper authorization.
It's always best to err on the side of caution when it comes to paperwork—it may take longer but will save time (and money!) down the road should anything go wrong during renovations or demolition work at your home.
Using Cheap Materials
When it comes to selecting materials for your home remodel, resist the urge to cut corners by choosing cheaper options.
While it may seem like a good idea at first glance, cheap materials are often lower quality and will need replacing sooner than higher-quality items would require.
Investing in higher-quality materials may cost more upfront, but you'll save money (and headaches) down the road when you don't have problems related to low-quality items. Like peeling paint or sagging floors after just a few years of use.
Home Remodeling Mistakes Happen, But They're Preventable
Home renovations can be rewarding, but they come with risks and rewards if not done properly.
By doing your research ahead of time, using local resources, and budgeting accordingly, you can ensure that your home renovation project goes off without a hitch!
Remember, there are plenty of experienced contractors out there who specialize in home renovations in Connecticut – make sure you find one who is licensed by the state before getting started.
Good luck!